Although everyone wants a healthy, attractive smile, not all of us are genetically blessed with perfect teeth. Dental surgeon Dave S. Carpenter understands that looking your best can help you to feel your best, which is why he is proud to provide his Beaumont, Texas patients with cosmetic dentistry procedures. Among the cosmetic dentistry treatments Dr. Carpenter offers:
Crowns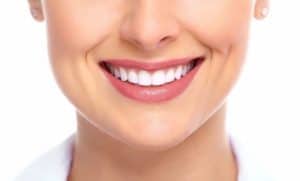 If you have a broken, misshapen or otherwise less attractive tooth that could use a cover to conceal its imperfections, a crown could be the ideal solution. Crowns are caps that cover your natural teeth with a ceramic or porcelain material that closely resembles real teeth. Beyond aesthetic improvement, crowns can strengthen a tooth weakened from a root canal or serve the functional purpose of supporting a bridge or dental implant.
Dental Bonding
Dental bonding is another way to address tooth imperfections like cracks, chips, discoloration and decay. Resin that matches the existing color of your teeth is sculpted and applied to your tooth to hide the flaws. In Dr. Carpenter's expert hands, bonding is also a great way to fill in significant gaps that may exist between your teeth or to alter the apparent size or shape of teeth.
Teeth Whitening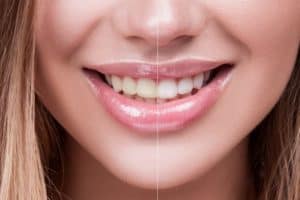 In less than an hour, you can receive a professional teeth whitening treatment that will brighten your teeth and make them five to ten shades whiter. The process involves applying a whitening product and then exposing it to special blue light technology. In addition to being safe and causing no pain, it works more effectively than any over-the-counter option on the market.
Veneers
Veneers, which are prosthetics attached to the front of your existing teeth, are another way to achieve an amazing smile. This option allows you to choose the precise size, shape and shade of your new teeth. They are also perhaps the easiest way to get the teeth of your dreams. Treatment may involve a single veneer to improve the appearance of a crooked or chipped tooth or a multiple veneers to cover up stained teeth or teeth with gaps in between.
Tooth-Colored Fillings
It is important to fill cavities for the ongoing health of your teeth. The good news is, metallic fillings are no longer the norm. Composite resin fillings are a durable solution that match the color of your existing teeth so that no one will be able to tell that you have had dental work.
Gum Lift
Patients who are unhappy with the gummy appearance of their smiles can seek this less invasive laser treatment to reshape their gum line. Not only can it address asymmetry, it can also elongate the visible portion of your teeth, making the teeth the most prominent part of your smile. Gum lift has the added benefit of closing gaps between your gums and teeth to reduce periodontal infection.
To learn more about cosmetic dentistry and work out a treatment plan, contact Dr. Carpenter's office to schedule an appointment today.