Not everyone is fortunate enough to be born with straight teeth. When your teeth or your jaw are misaligned, dental braces may be the solution for adjusting your smile to something more conventionally attractive and with an improved biting motion. At his Beaumont, Texas practice, Dave S. Carpenter, DDS, offers his patients — young and old alike —excellent braces.
Benefits of Braces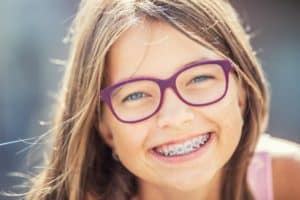 Dr. Carpenter recommends braces for a variety of reasons:
Redirecting crooked teeth
Changing the spacing of teeth by either shrinking the gaps between teeth or spreading out overly compact teeth
Realigning the jaw for a more natural bite movement
Correcting underbite or overbite
SureSmile Process Details
Dr. Carpenter uses "SureSmile," a clear (invisible) aligner to correct minor crowding, overlapping or gaps in the teeth. A digital 3-D scanner is used to take a digital impression of your teeth. These scans are sent to the SureSmile lab where technicians using computer modeling will arrange your teeth in the most ideal alignment possible, and then fabricate the clear aligners to help you achieve that perfect smile. Treatment can last from a couple of months to over a year, depending on the severity of the mis-aligned teeth.
For more severe orthodontic problems, Dr. Carpenter will refer you to a local, trusted orthodontist.
Caring for Braces (During and After)
With all the nooks and crannies inherent to braces, they are highly susceptible to holding on to plaque and bacteria. For that reason it is that much more imperative that someone with braces exercise diligent oral hygiene, brushing and flossing to remove food particles and prevent staining. Consequently, it is advisable to limit your consumption of sugary and starchy foods that are more likely to cause cavities, as well as extra crunchy foods that could damage your braces.
After the braces are removed, your teeth may be naturally inclined to shift back into their previous positions. In order to prevent that from happening, Dr. Carpenter is likely to recommend that you wear a retainer to hold the teeth in place for an extended period.
What Is the Right Age for Braces?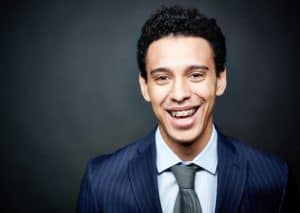 Many adult patients ask Dr. Carpenter whether they are too old for braces. While it is true that braces are most frequently associated with teenagers, braces can benefit people with misaligned teeth at any age.
Admittedly, braces tend to work most quickly when the bones are still growing, which is why it is recommended that you get braces when you are younger. However, just because you did not seek the treatment or have the insurance necessary to get braces at an early age does not mean you have to miss out on the benefits forever. After examining your mouth, Dr. Carpenter can give you a realistic idea of what specific issues braces will and will not be able to resolve for your teeth.
Speak to Dr. Carpenter about Braces
As a dentist who specializes in both cosmetic and restorative dentistry, Dr. Carpenter is the ideal choice to provide you with a smile that is both beautiful and properly aligned for ongoing oral health. Contact his friendly staff to make an appointment to determine whether braces are a good solution for you or your child's teeth.